March 11, 2015

Reviews of The Quoxxel
In July 2014, The Gift of the Quoxxel was published in Amazon Kindle. Here are some of the reviews and interviews written since the book's publication.


R E V I E W S

MMM on Amazon
December 9, 2014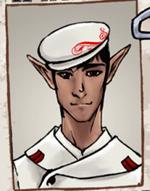 Eisah on Amazon
January 9, 2015

EISAH'S WEBSITE -- OH! LEANDER

EISAH IS THE AUTHOR OF OUTLANDER LEANDER, AN ILLUSTRATED SERIES THAT BLENDS SCIENCE FICTION AND FANTASY FOR YOUNG ADULTS. EISAH ALSO REVIEWS SOME BOOKS AND POSTS THEM ON AMAZON, GOODREADS, AND OTHER WEBSITES.




Angelina Ruby -- Singapore
February 9, 2015

ANGELINA BLOGS WITH COLLEAGUE JESSICA SHAUGHNESSY ON THEIR SHARED WEBSITE -- MY CRAZY READING OBSESSION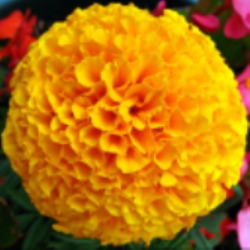 Marigold Deidre Dicer -- Brisbane, Australia
February 16, 2015

VERSUS BLURB IS MARIGOLD'S WEBSITE WHERE SHE SPEAKS OF AND POSTS HER OWN WRITING PLUS REVIEWS BOOKS BY OTHER AUTHORS. HER BOOK, THE BLACK SWAN INHERITANCE, IS AVAILABLE FROM AMAZON.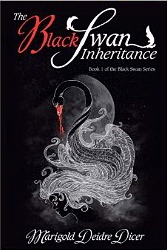 Maxine -- Fogleft, California
February 17, 2015

MAXINE POSTED HER REVIEW ON HER WEBSITE PARAKEET BOOK REVIEWS.

"OUR GOAL IS TO BECOME THE BEST BOOK REVIEW BLOG WE CAN BE, PROVIDING YOU WITH RECOMMENDATIONS FOR BOOKS THAT YOU WILL LOVE. IF YOU'RE SOMEONE LOOKING FOR BOOK RECOMMENDATIONS ONLINE AND WANT TO TELL US WHAT YOU'RE LOOKING FOR, WE'LL SEE IF WE CAN REVIEW IT."



I N T E R V I E W S

Writers' Interviews
February 20, 2015

"WE USE WRITER INTERVIEWS TO PROVIDE READERS AN INSIDE LOOK AT THE BOOK'S CONTENT, INSPIRATION, AND CREATION, STRAIGHT FROM THE AUTHOR."


Angelina Ruby -- Singapore
February 23, 2015



ANGELINA POSTED THIS INTERVIEW ON HER BOOK BLOG
MY CRAZY READING OBSESSION.



A V A I L A B L E   O N   A M A Z O N   K I N D L E    H E R E
N E X T   B L O G